Have you ever Loss/Damaged one of your most prized possession tackle? One of the steps to overcome loss is to talk about it with others. Please start your healing process and post about your loss.
Im fairly new to the forum but im a huge JDM and BFS enthusiast. Purchased what to me was the holy grail of BFS fishing a KTF tuned Daiwa Steez CT SV TW. This reel made me feel like Sawamura every time I took her out. I only told two people as I was ashamed, sad and in disbelief. DanD from this forum was one of them, which spurred me to make the group topic as im sure im not alone and it feels good to talk about it.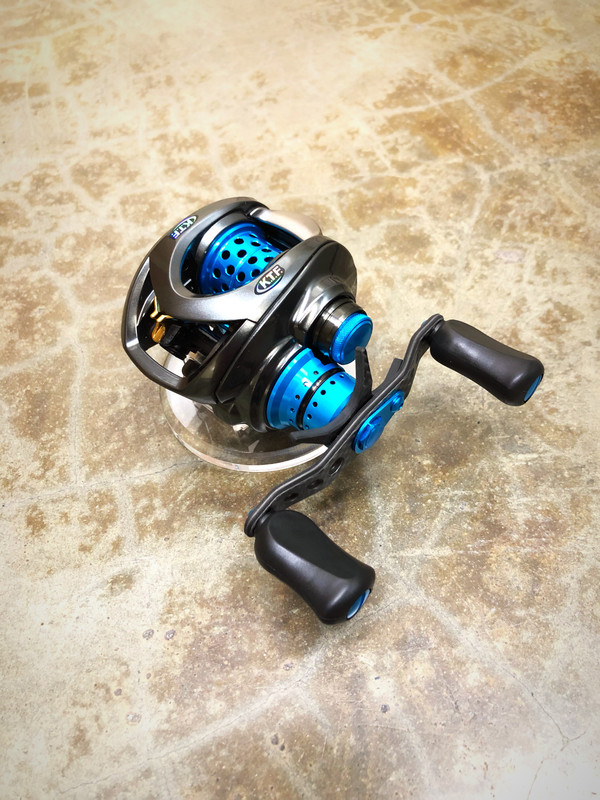 A few weeks ago I caught a nice healthy 4lb LMB and decided to take a photo of her next to my KTF Steez CT and Fenwick Aces rod. After I snapped the photo she then took revenge on me and kicked up my reel onto a rock and then flopped on top of my reel before jumping back in the water. Picked up the reel and my main frame of the reel was wrecked and KTF stickers were all marred up. Continued to fish but I felt like throwing up and was almost in tears. Yes, the reel is replaceable but $1100 is a tough one to bite on. Went home and contacted KTF and they said I can send in reel and they will replace stickers but who wants fresh stickers w/ a scraped up reel? Never looking to sell the reel but I wanted those two dang ktf stickers just for my personal comfort to put on a new Steez CT reel w/ all the ktf tuned parts, so I found a ktf sticker sheet from Buyee but when they arrived the stickers were HUGE. Decided to call it a loss and decided to make what I could out of the reel. Repainted the sideplate/gear cover in ito green, sandblasted the main frame to remove all the scrapes and cerakoted it in Satin Aluminum. Gonna miss my KTF Steez CT and hope oneday to own another in the Steez lineup.