I've had this Presso spool laying around since late last summer, it has spent some time in a Sol, but I figured it need a little nicer home.. I have been looking for a project Pixy to put it in, but never found one. Then I found this BBS from Trav in the classifieds here a couple weeks ago..and the wheels started turning....
I was able to procure a set of ZPI BFS rings for a pixy spool into a TDZ100 frame. Special thanks goes out to the individual who went out of his way to help me get these!!

I had the reel apart for cleaning and fixing a noisy gear sound.. and I figured as long as it's apart I might as well replace the heavy internals with some lighter ones

Out comes the heavy brass 5.7 gear set and BBS drive shaft. In goes a new set of 6.3 gears for a Steez, and a drive shaft from a TDZ103ML. Of course I modified the 103ML drive shaft to accept a steez handle nut. And I also had to file down a little nubbin on the frame side for clearance..no biggie. I also added a carbontex drag, carbon swept handle and Megabass cork knobs for good measure

It weighed in at 168.85 grams..which is 5.956 oz!!! Original weight of a BBS is 7.3 oz, and weight of a Pixy is 5.7 oz.
So here it is: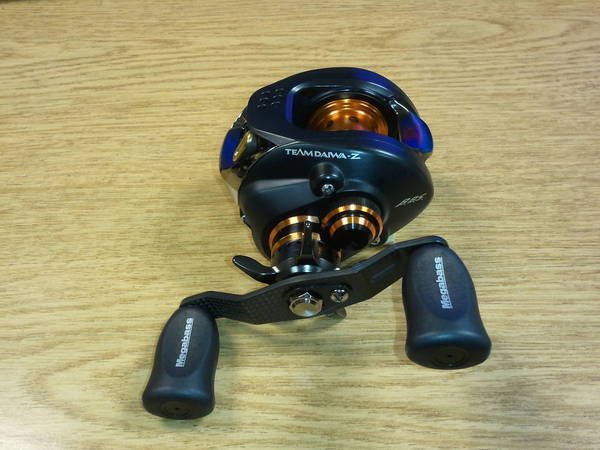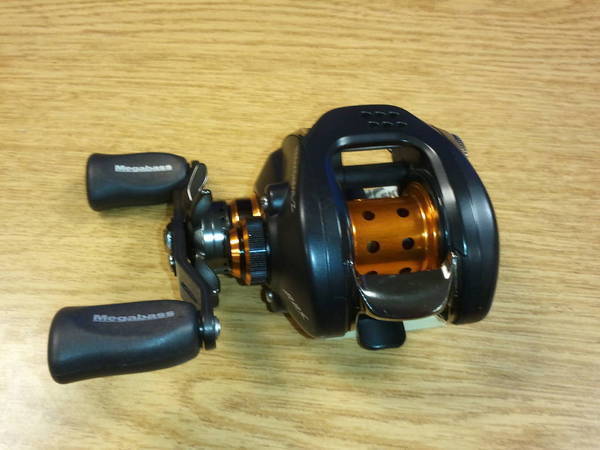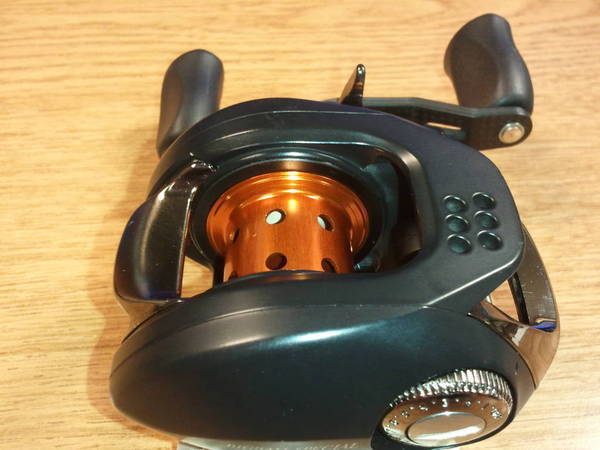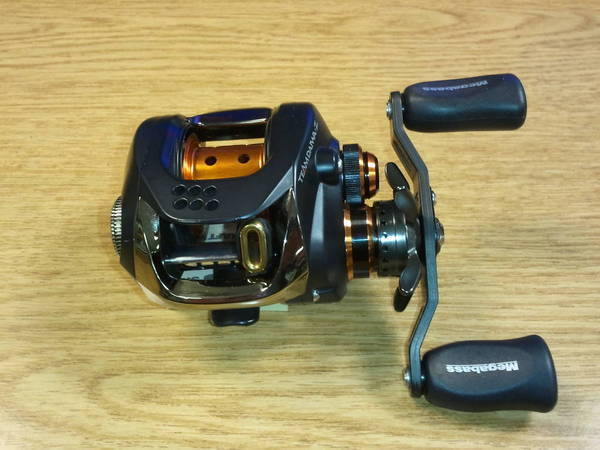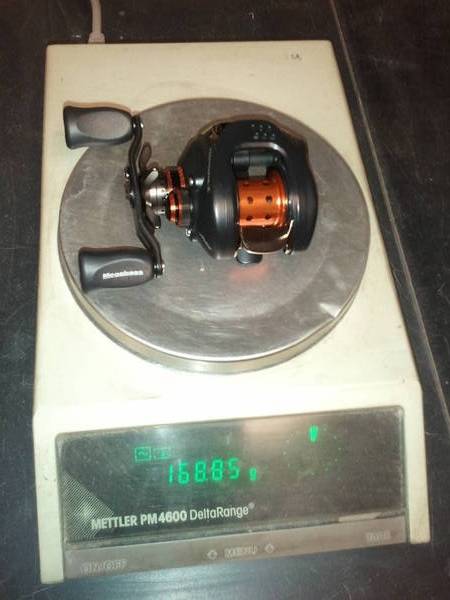 Parts for this modified reel:
Presso Spool
ZPI BFS spacer kit
Steez 6.3 gear set (pinion, drive and worm shaft drive gear)
TDZ103ML drive shaft "modified"
80mm swept carbon handle (RCS I think)
Steez drag star (Trav already had this on the reel when I got it)
Steez handle nut
Megabass black cork knobs
Carbontex smooth drag
I kept all the original parts so I can change it back to a true BBS if I ever wanted to.. I just figured it would be cool like this for a while

I will use it on a DX702 (replace a Conquest 51S) for drop shot and other finesse techniques.