It has been suggested on this site, and I tend to concur, that the Daiwa PT (Procaster Tournament) series of reels are Daiwa's masterpiece. Here's some to look at and you can decide. This series was not only pleasing to look at, but they had the following features: An on-off direct drive switch; Zero-Friction level wind guide (it split to give even more freedom than their "new" T-Wing reels); etc.
The basic reel in the series was the PT10. It was a bronze/gold color.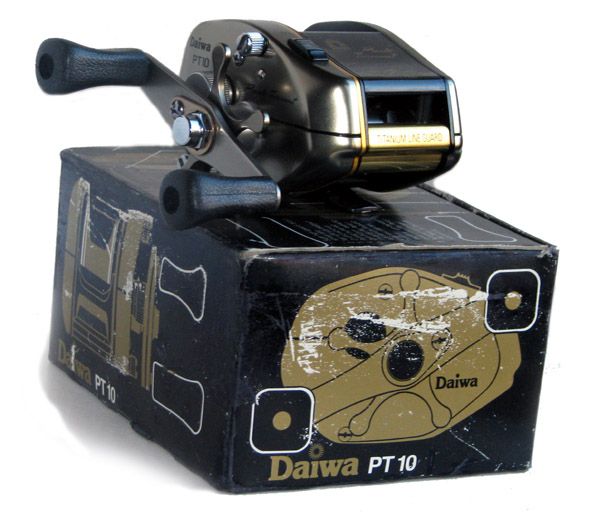 Then there was the PT33, which was a bright gold color.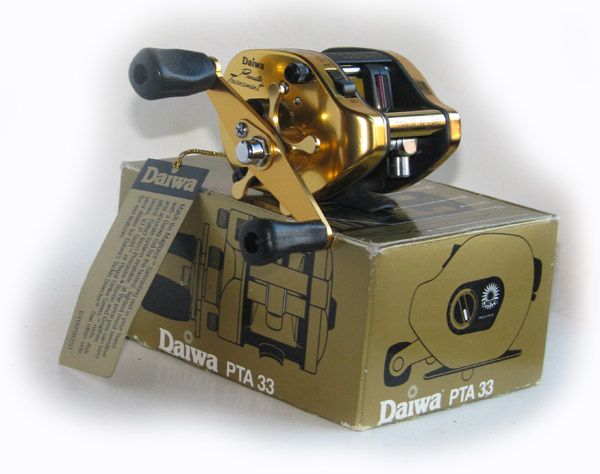 Next came the fading red colored PT10X. It had a clear window on the tailplate to show the amount of Magforce and a flipping switch. It deserves two photos. Sorry, but I don't have a box for this one.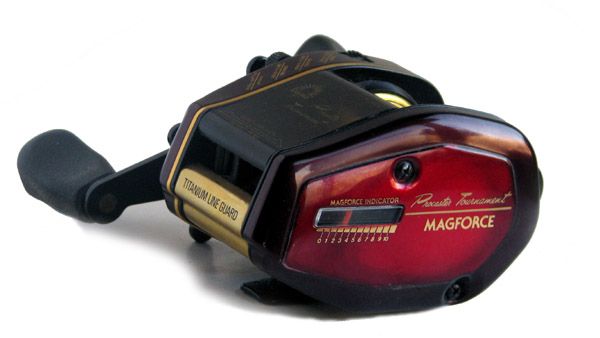 Finally, the PT10ZX, with all the features of the above reels, plus a beautiful fading blue color. These last two reels also had a dial to set the line size on the reel.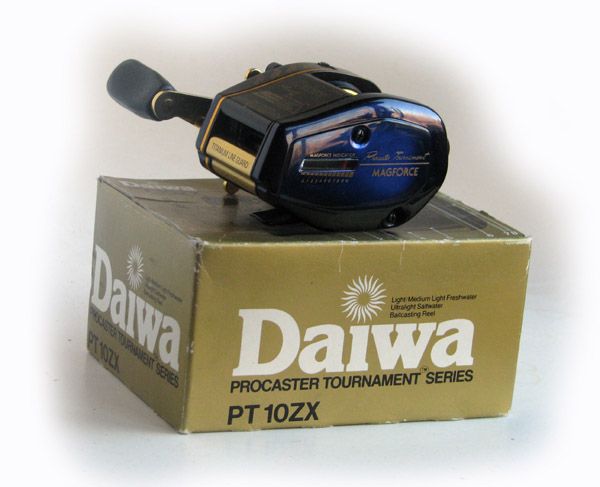 Enjoy the photos and make up your own mind as to the beauty of the reels.