A friend of mine (Good351 on TT) got a crazy cheap price on a 7' 11" MH Cumara a while ago. He prefers full grips on his rods, so we decided to see what we could do about making one for the Cumara! I have built a few rods, but my experience is limited compared to many so this was bound to be a fun learning experience.
The rod on the operating table!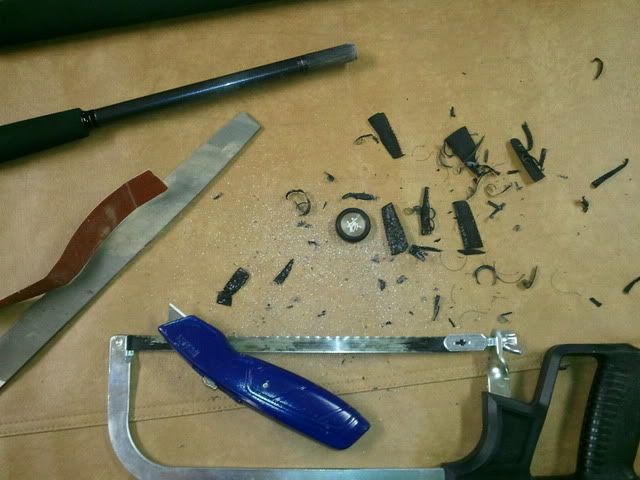 First step completed.......getting the butt cap off was a struggle! Turns out it has an aluminum stud that is epoxied into the butt of the rod......had to use a hacksaw to deal with that! Used a file to flatten the backside of the buttcap so I could re-use it. Took the foam,winding check, and thread off with a razor knife and used some sand paper to remove old epoxy.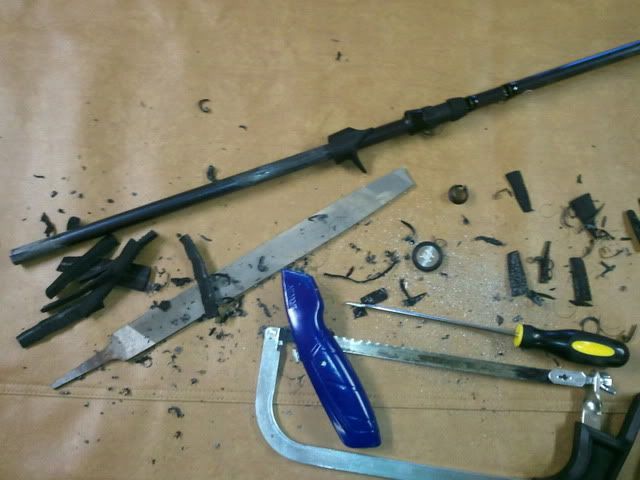 Same thing for the other part of the grip. Used a flat screwdriver to remove the old foam from the mortise on the rear of the reel seat.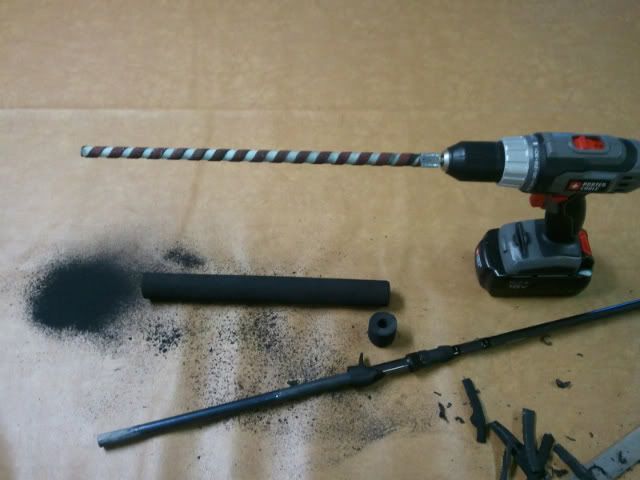 Used a piece of handle foam from Mudhole.com and began by cutting it to rough length and reaming the inside to get a snug fit on the blank. Tried doing this by hand, but gave up and used the drill pretty quickly!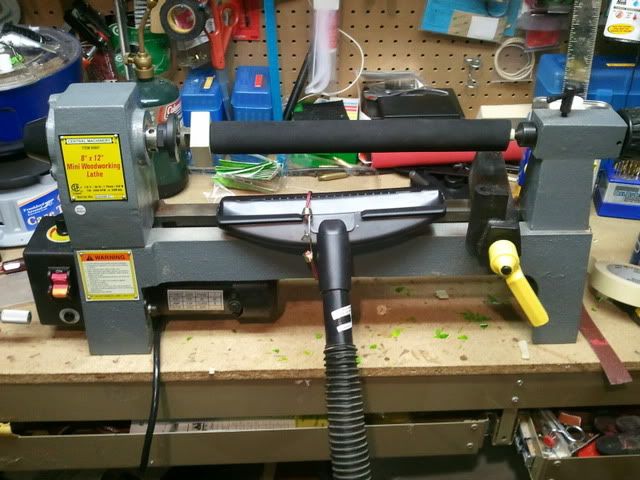 Put the rough grip on a mandrel and then used my benchtop lathe to take it from 1.375" to the 1.10" diameter of the rear of the reel seat. It looked pretty plain this way, so I made a very slight taper towards the back and then a little flair back out to mate with the buttcap.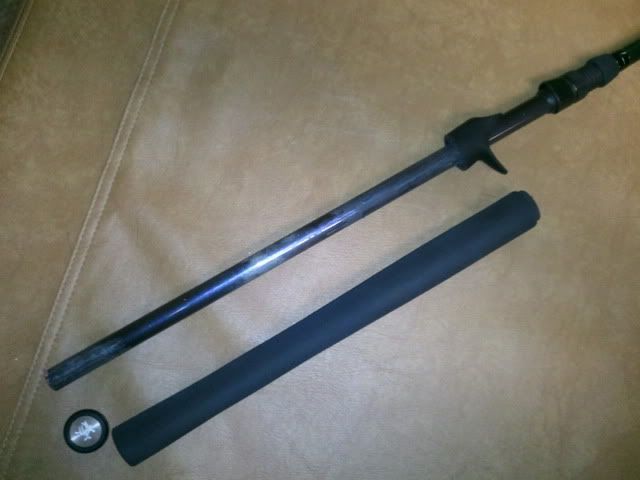 Cut to final length on the lathe and also cut the tennon to slip into the reel seat.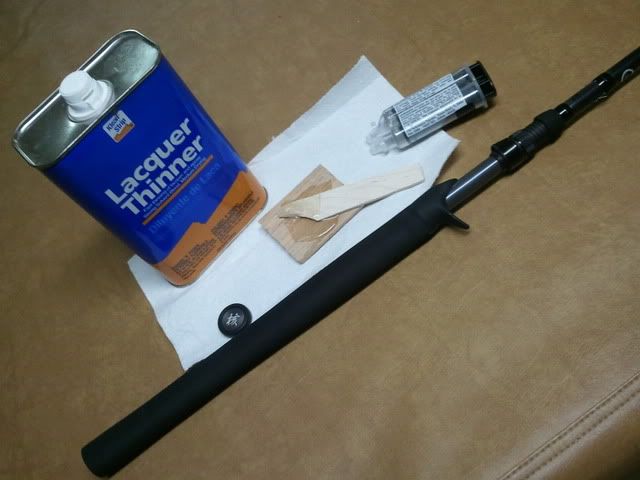 Used epoxy to glue the new grip on.
Done!
Fun build and I wouldn't hesitate to do it again............might have to try it on one of my own Cumaras!
Matt