I am still using EG Kaleido Designo rods

- -
---
Platinum Angler

Posts: 1453
Joined: Tue Jul 03, 2012 10:51 pm
Storm Trooper Pixy! Full tune and polish, 6:8 gears, upgraded bearings and PX 68 spool. ZPI handle and MB hyper corks to finish off the look.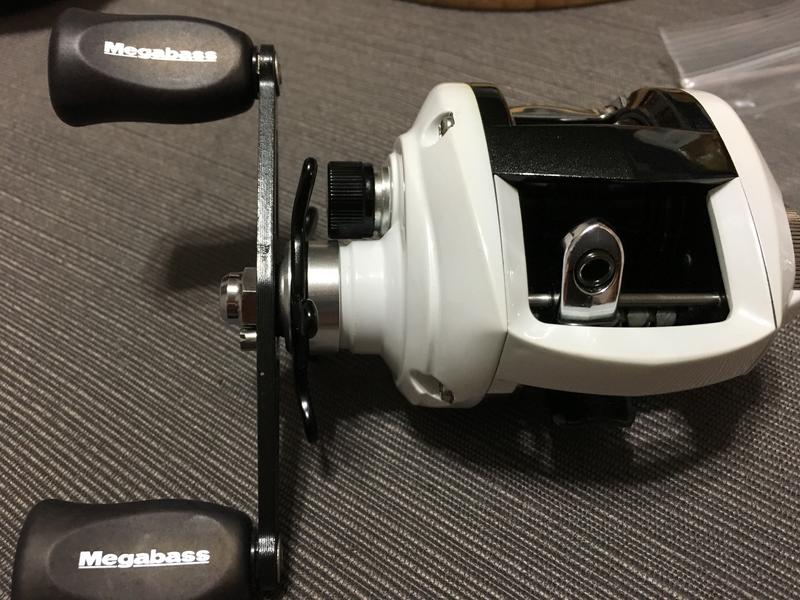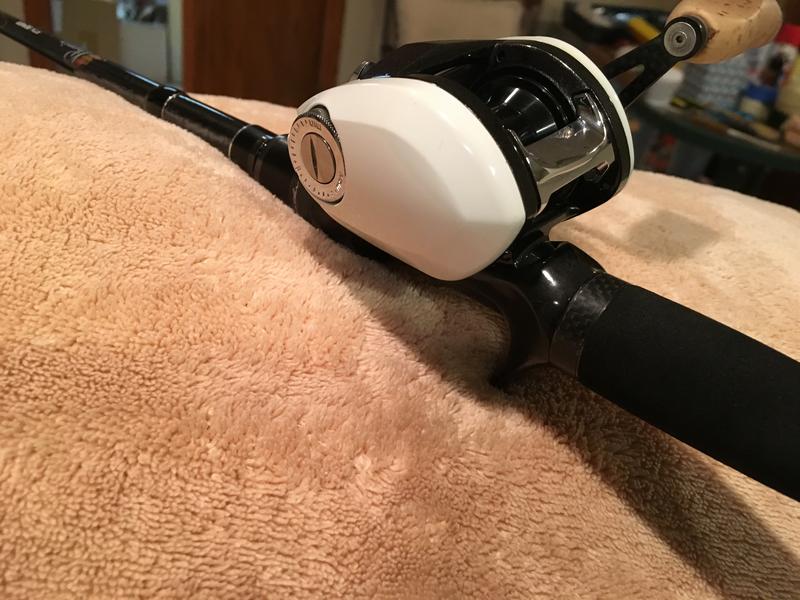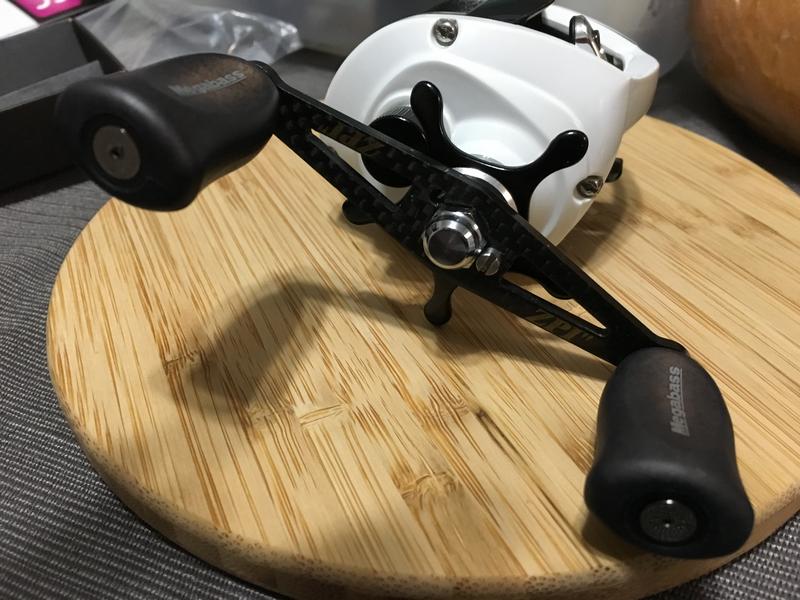 anthropologist salary 2016
---
Zodias 610ML BFS with Engetsu PG and Volkey 65UL with an SS SV with fixed inductor old style Ray's spool.

The Zodias and Engetsu will dump all the 20# braid off the spool on cast with 4 inch Dinger or 4 1/4 Stick-O sitting down in a kayak. This is now my go to 4 inch stickbait rig out of the kayak. It can't skip but I don't fish docks out of the kayak. It just pond hops.

The Volkey UL is awesome with UL bass baits like a 1/32 slider style head such as the BPS enticer and a small plastic like the BPS Hellgramite. It's a 3 inch bait but is very thin and has no salt impregnation so it is pretty light for a 3 inch bass bait. The Volkey will load and cast the bait beautifully and still have the power to easily drive the hook home and get a fish away from cover. I'm not 100% sold on this Ray's spool. It does well enough now with UL baits since I fixed the inductor and changed the magnets in the SS SV to a stronger set from an IS73. It casts about as far as I can cast the same bait on UL spinning tackle. Accuracy is good too. I wouldn't mind trying another Ray's spool and leaving the inductor alone or maybe a roro spool.
Attachments

20190912_171727-756x1008-567x756.jpg (112.46 KiB) Viewed 1025 times

20190912_194131-1008x756-756x567.jpg (81.6 KiB) Viewed 1025 times
---
Alphas ct sv 70. Spools in use are K.T.F. & Roro & Original spool with 'fixed' inductor (HLC Spring).

---
Pro Angler

Posts: 2078
Joined: Tue Apr 08, 2014 1:25 pm
Location: Michigan (U.P)
How are the aftermarket spools compared to the stock spool?
@hobie_wan_kenobi_fishing
---
I have casted only with Teton SUL and small weights (and short casts). I have also Teton UL, but I still haven't casted with it. But with Teton SUL casting distances are practically same.

Original spool arrived with broken inductor. But I made it BFS castable with HLC spring => fixed inductor in BFS. It is spooled only to half spool (to reduce starting inertia). It needs to a little of magforce and in addition to that to thumb brake. And with half a spool of line ergonomics for very controllable thumb brake is actually very good. I actually like to use this spool because I like to use thumb brake. This is my first BFS spool which is really good to be thumb braked…

Roro is lightest of these spools and therefore it starts most easily. But difference in how light actually is castable is small. With Roro it's naturally to cast a little higher arcs than with K.T.F. I don't understand why it's that. In Roro is really low line capacity. I'm going to switch very thin braid to this spool and to use it for bottom jigging.

K.T.F. Is really nice piece of engineering. And feel of that really good craftmanship can be felt also when using this spool. I can't explain, but it somehow feels really refined also during cast. It is 'much' heavier than Roro, but still it casts practically as light as Roro. And have to say that this is the first one sv Magforce spool that I have really liked (Original spool is now with fixed inductor). I still haven't tested K.T.F. spool with longer and stronger Teton rod, but I think it will really shine on longer casts.

With Roro and K.T.F. properly adjusted Magforce works better than thumb in BFS.
---
How did you fix the inductor with an HLC spring? Fixing the inductor means to affix it in the extended position. I would think an HLC spring would basically not allow the inductor to extend and the spool would under brake.
---
Just replacing sv spring to HLC spring. In BFS fishing it doesn't extend practucally never. Braking power is pretty much virtual in low Magrce settings, but in magforce 4-5 could found as enloyable settings for thumb braking in bfs cast, at least with half spool.
---